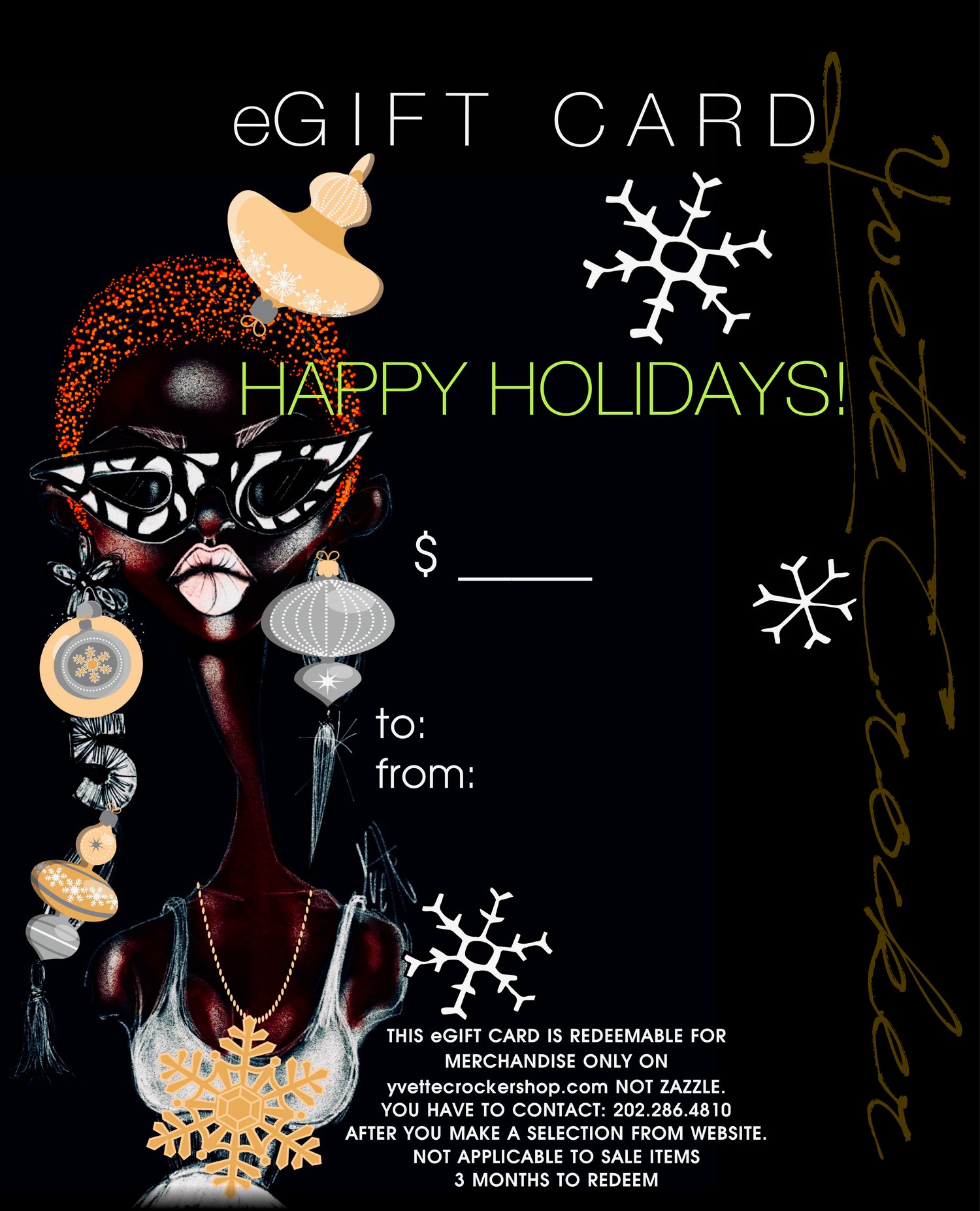 eGIFT CARD
Gift cards will be personalized once purchased.
Enter the recipients name in the notes.
The card will then be created and emailed or texted to you within 24 to 48 hours after purchasing.
IF YOU NEED IT ASAP, CONTACT ME AT THE NUMBER PROVIDED BELOW.
Recipient must go to the site, locate the item they are interested in and then contact the seller after they've made decision.
Questions? Please contact Yvette via email, phone or text.
[email protected]
202.286.4810
CANNOT USE DURING SALES!!!!
This is ONLY applicable to items purchased directly from the artist.
NOT APPLICABLE TO ZAZZLE.
VALID FOR 90 DAYS AFTER PURCHASE.