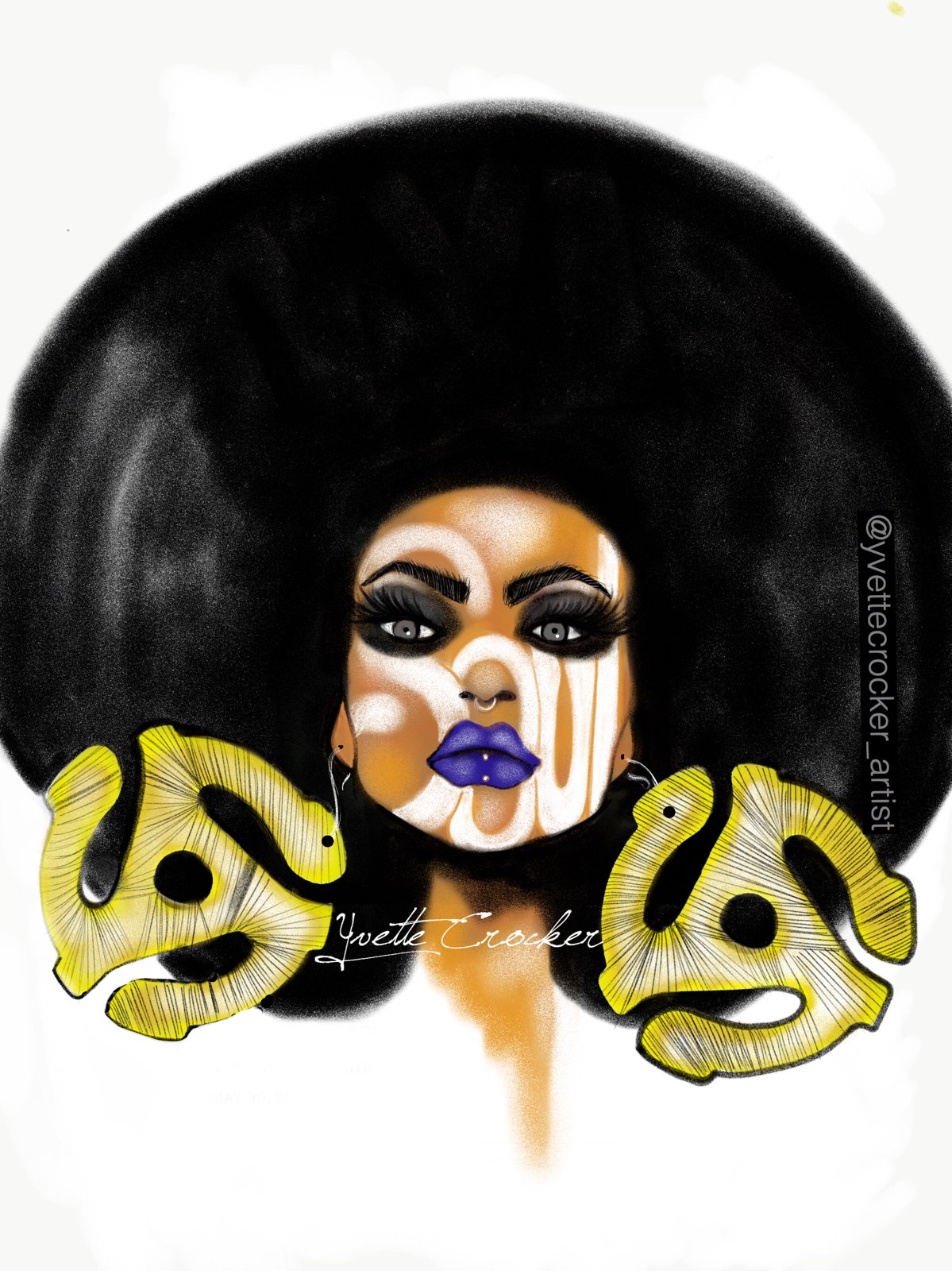 Illustration inspired by VOGUE Italia 2016.
There was an issue with colorful afros. I and the rest of the world was coming as to why they had not used any BLACK models for this shoot. I for one didn't think it was any prejudice because after all VOGUE Italia had released an ALL BLACK ISSUE years ago. I'm sure it was an artistic vision. However, I wanted to see a full lipped model donning this beautiful purple fro. So, here's my artistic vision.
Re Touched Canvas Print.
Prices for Canvas DO NOT include shipping cost.
PLEASE NOTE: After you've made your purchase, you have to email Yvette with a contact number to make arrangements for pick up or delivery.
SEE TERMS & CONDITIONS!
Please allow for 14 days after date of purchase for all touch ups and shipping.
Thank you!
Please feel free to contact Yvette directly with any and all questions.

CONTACT: 202.286.4810.