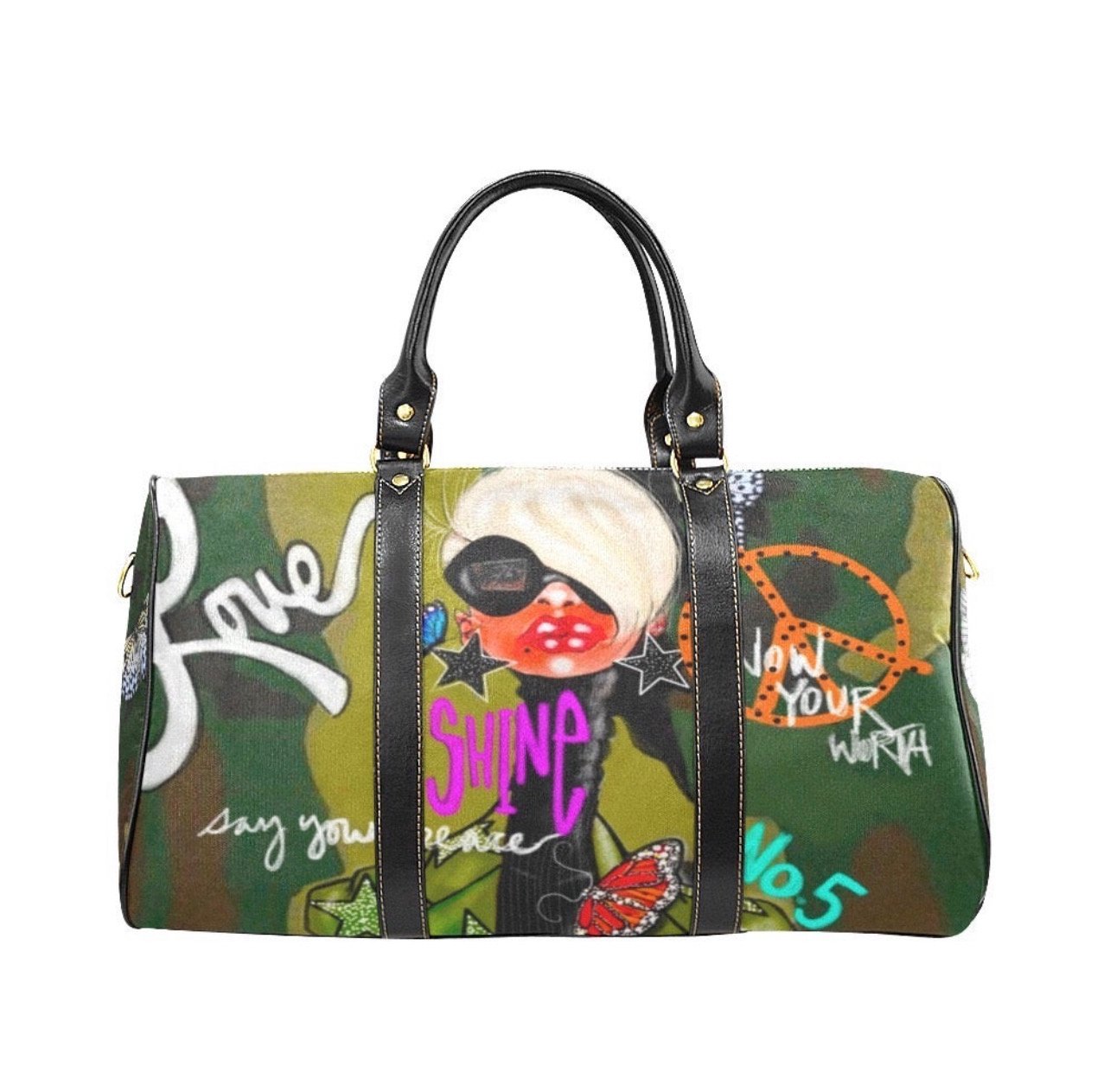 THE ARTISTE DUFFLE BAG
IF YOU PURCHASE YOU ARE ACCEPTING ALL TERMS & CONDITIONS.
YOU MUST DOWNLOAD USPS INFORMED DELIVERY SERVICE BEFORE OR IMMEDIATELY AFTER YOU PURCHASE!!! DO NOT CONTACT ME FOR TRACKING.
THESE ARE PRE ORDERS!!! PLEASE ALLOW 4-5 WEEKS TO SHIP
PLEASE UNDERSTAND THAT DURING THIS CLIMATE THERE IS ALWAYS A POSSIBILITY FOR DELAYS. IF THIS IS TIME SENSITIVE, I STRONGLY SUGGEST YOU DO NOT ORDER. NO EMAILS WITH INQUIRIES BEFORE 5 WEEKS. YOU WILL BE NOTIFIED WHEN YOUR ITEM SHIPS. NO NEED TO ASK.
NO RETURNS OR EXCHANGES
Thank you!
ITEM DESCRIPTION:
* 37 Oz. Made of high-grade waterproof fabric with microfiber leather, durable, water-resistant.
* One main compartment, big enough to bring purse, cosmetic case, sunglasses, etc.
* One interior pocket for small items.
* Sturdy portable handle and adjustable shoulder carry strap.