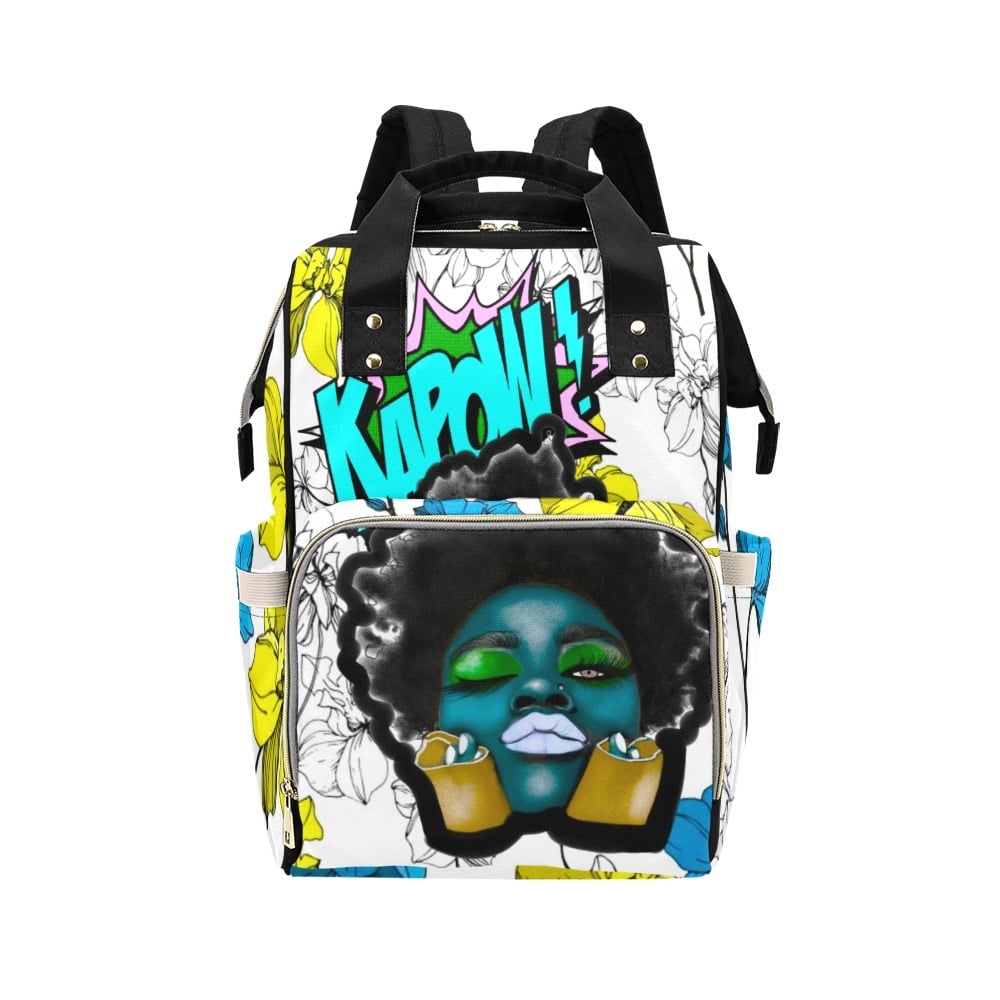 Kapow Backpack
IF YOU PURCHASE YOU ARE ACCEPTING ALL TERMS & CONDITIONS.
YOU MUST DOWNLOAD USPS INFORMED DELIVERY SERVICE BEFORE OR IMMEDIATELY AFTER YOU PURCHASE!!! DO NOT CONTACT ME FOR TRACKING.
THESE ARE PRE ORDERS!!! PLEASE ALLOW 4-5 WEEKS TO SHIP
PLEASE UNDERSTAND THAT DURING THIS CLIMATE THERE IS ALWAYS A POSSIBILITY FOR DELAYS. IF THIS IS TIME SENSITIVE, I STRONGLY SUGGEST YOU DO NOT ORDER. NO EMAILS WITH INQUIRIES BEFORE 5 WEEKS. YOU WILL BE NOTIFIED WHEN YOUR ITEM SHIPS. NO NEED TO ASK.
NO RETURNS OR EXCHANGES
BACKPACK
This multi-function backpack is fashionable
and carefree for its vogue style and multiple practical pockets.
• Made from high-grade nylon, lightweight yet sturdy.
• Wide open design, large interior with 1 zippered pocket and 3 elastic pockets.
• One front section with 3 elastic pockets and 1 net pocket for water bottles and other items.
• Padded back panel and adjustable shoulder straps for ultra comfort and stability.
18in TALL WITH HANDLES
15in TALL BACKPACK
10.83in WIDE
6.9in DEEP