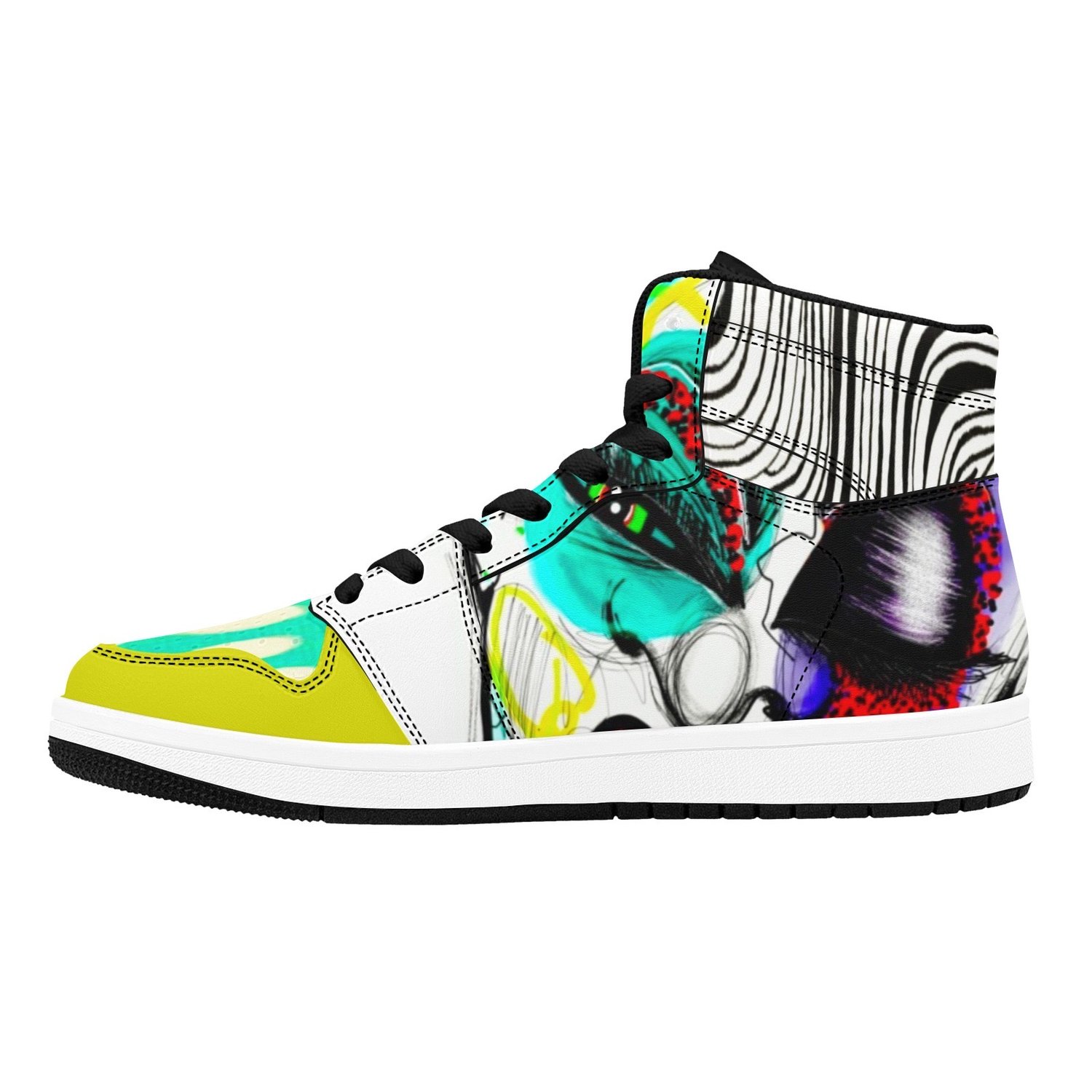 GOON HIGH TOP MENS SNEAKER
IF YOU PURCHASE YOU ARE ACCEPTING ALL TERMS & CONDITIONS.
YOU MUST READ EVERYTHING!!!
YOU MUST DOWNLOAD USPS INFORMED DELIVERY SERVICE BEFORE OR IMMEDIATELY AFTER YOU PURCHASE!!! THIS SERVICE WILL TRACK YOUR ORDER! IDO NOT PROVIDE TRACKING!
DO NOT CONTACT ME FOR TRACKING.
THESE ARE PRE ORDERS!!! PLEASE ALLOW 4-5 WEEKS TO SHIP!
PLEASE UNDERSTAND THAT DURING THIS CLIMATE THERE IS ALWAYS A POSSIBILITY FOR DELAYS. IF THIS IS TIME SENSITIVE, I STRONGLY SUGGEST YOU DO NOT ORDER. NO EMAILS WITH INQUIRIES BEFORE 5 WEEKS.
I KINDLY ASK THAT YOU DO NOT TEXT OR EMAIL ME REGARDING ORDERS BEFORE 5 WEEKS. YOU WILL BE SENT A NOTIFICATION WHEN IT SHIPS.
NO RETURNS OR EXCHANGES
ATTENTION: THIS IS A MENS SHOE!!!!!
THESE ARE MENS SIZES!!!!
I WEAR A SIZE 9.5 IN WOMENS THEREFORE I WEAR A SIZE 8 IN MENS SHOES!!! THIS SHOE IS TRUE TO SIZE BUT SEE SIZE CHART AND MEASURING GUIDE.
Vamp and tongue are made of  synthetic leather.
Rubble outsole
Breathable Mesh fabric lining, soft, lightweight and comfortable.
Hand wash only. Gently scrub the outside of your shoes with soft cloth or brush.